Yusuke-san learned his skills in the town of Arita in Saga prefecture. It is here where in the 17th century Japans first porcelain was created.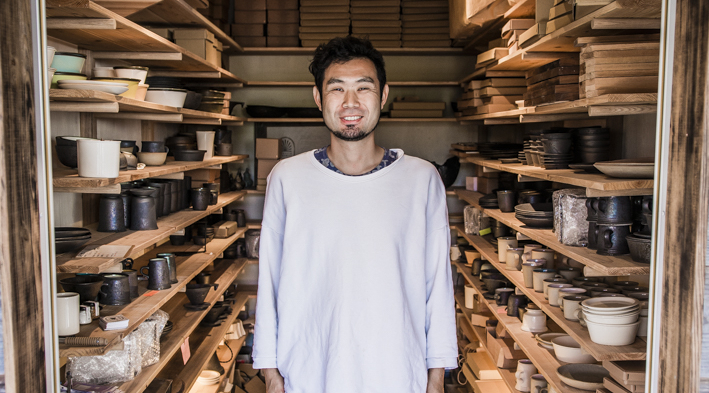 After years of learning he returned to Ibusuki in Kagoshimi Prefecture, the place where he was born. Yusuke-san now runs his own pottery, named One Kiln. 'I came up with this name in the early beginnings when I had only one kiln to work with. But frankly I should change the name to Two Kilns now. "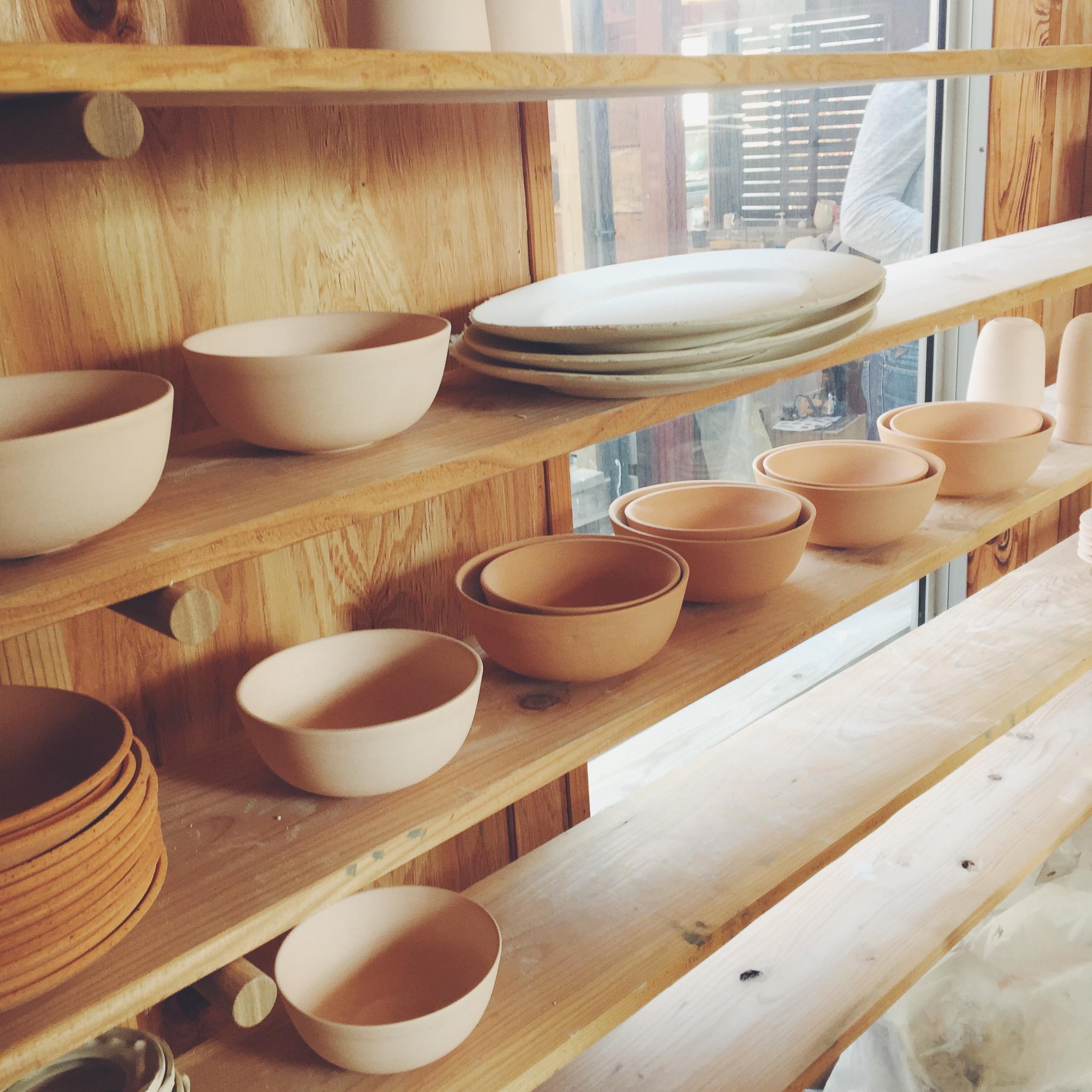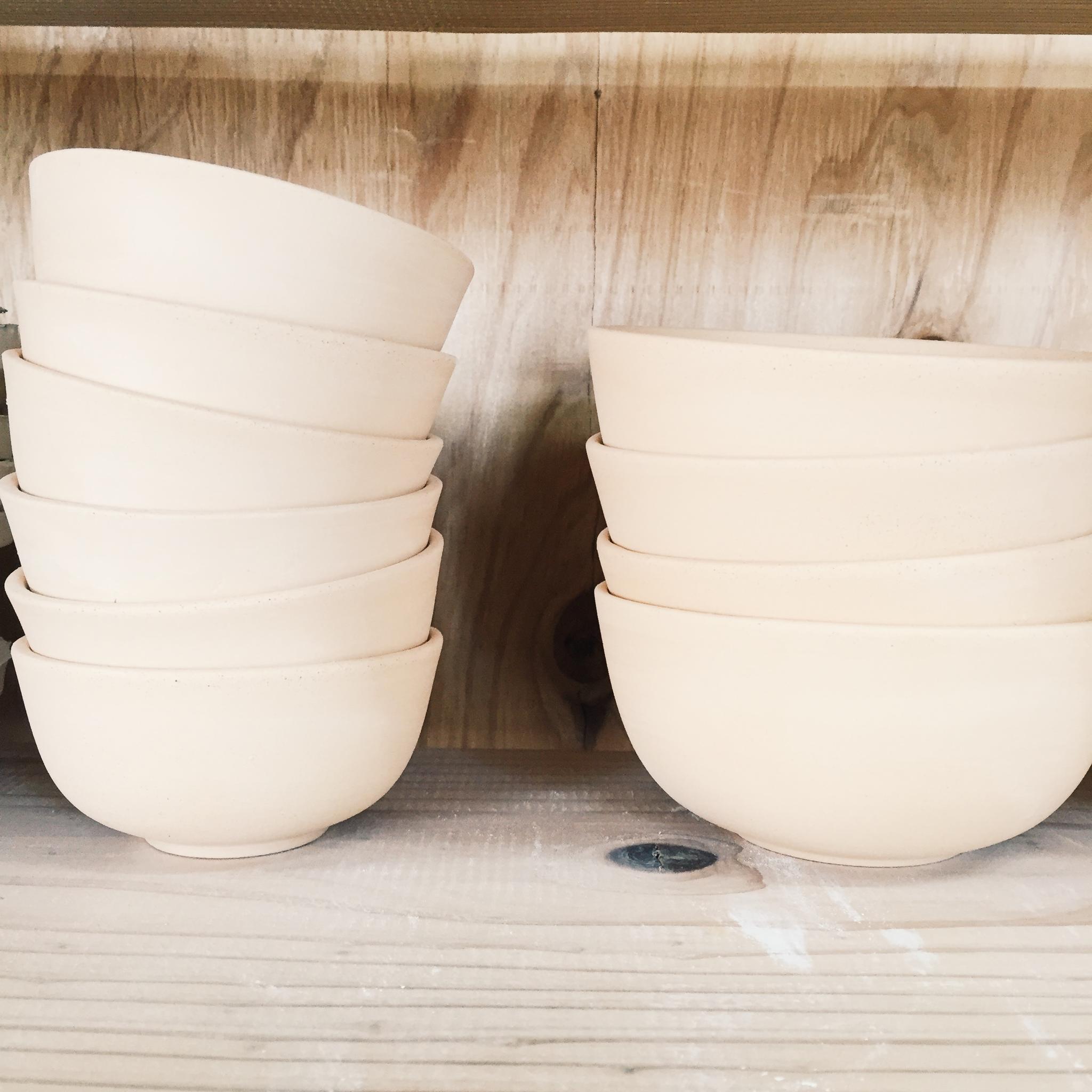 The pottery is a small wooden house that instantly makes you want to stay, learn and create. Everywhere you look you see plates, bowls and mugs fresh out of the kiln. All standing patiently in line waiting to be glazed with the softest colors. Each piece made out of a beautiful brick colored clay that Yusuke-san harvests from the nearby volcanic mountain Sakurajima.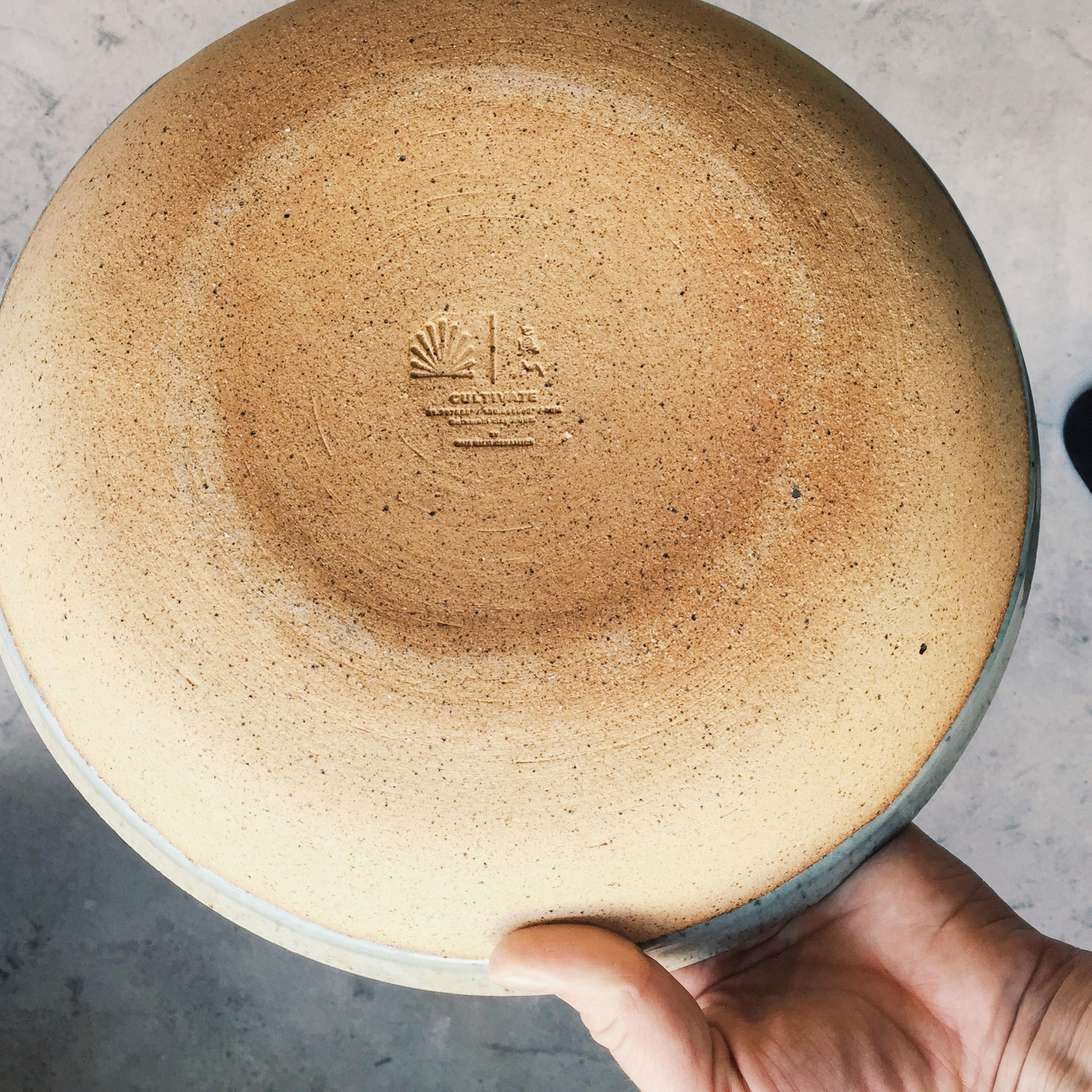 "For me it is very important to show the source of my work. So I stamp every object with the name of the mountain and the altitude where the clay is harvested. I love to experiment with everything the mountain has to offer. At this moment I am working with the ash of the vulcano to color my porcelain. Once heated in the kiln the ash turns into a beautiful dark color that gives an almost iron glaze. And with the stone chips from the clay I can freckle the glaze of the porcelain."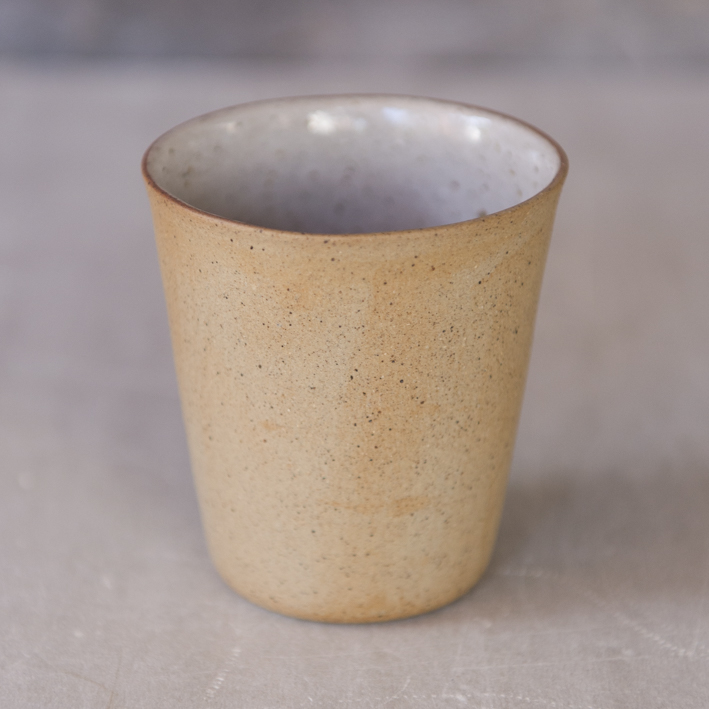 It was so inspiring to see how Yusuke-san uses nearby nature to constantly innovate his work and create his own signature. We feel in love with his work and we will keep you posted when his tableware collection will be added to our collection.